Our open house will be September 18, 2019, 
at 6:30 pm. No childcare will be available.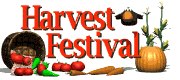 Our Harvest Festival is scheduled for October 18, 2019.
We have board meetings Thursday, September 19th, and Thursday, October 17th at 6:00 P.M in the Teacher room (across from the Brown Bear Room). Anyone is invited.